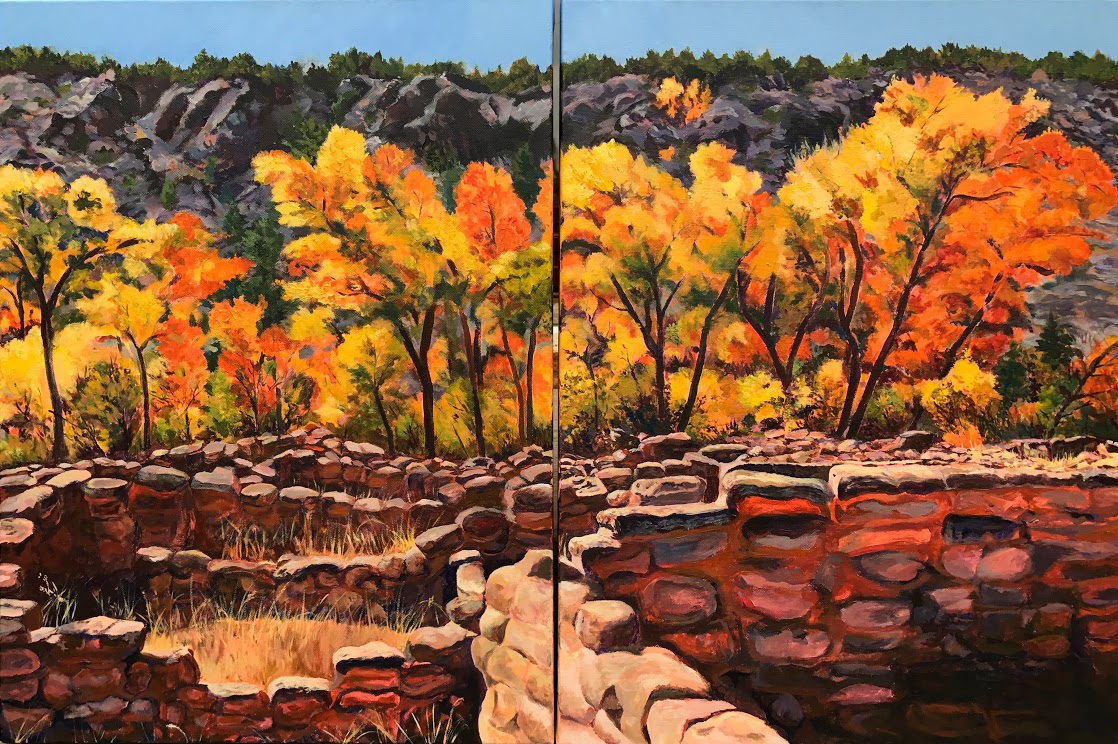 "If Walls Could Talk"
24" x 36" diptych (24" x 18" each) acrylic on panel
$1,729
This gorgeous Autumn scene is at Bandelier National Monument. The ancient stone walls are what remains from the ancestral Pueblo people that once called this area home. While caves in the rocks provided Winter shelter, the valley below was cooler for summer homes. The park is located close to Los Alamos, New Mexico. A big thank you to Michelle and Tom Vissers for allowing me to be inspired by their wonderful photography. Look them up on Flickr.
Email: susan@owens.org
Phone: 719-444-0402
© 2017 Susan Owens - All Rights Reserved