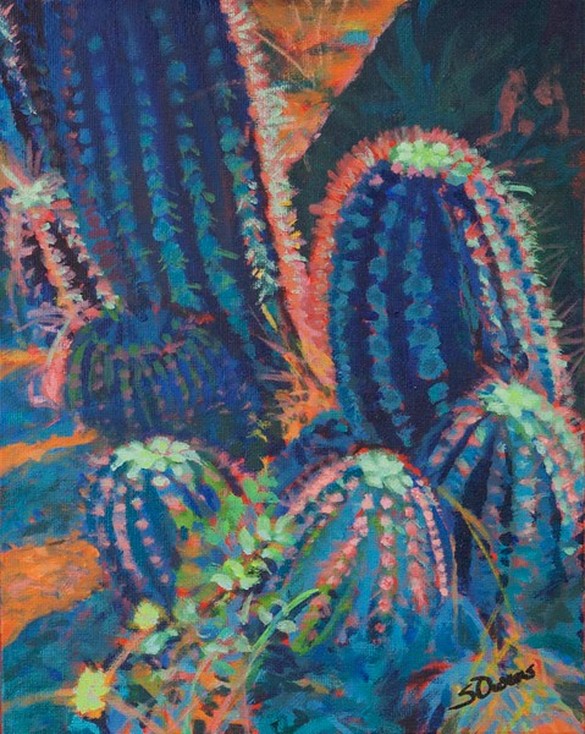 "Look But Don't Touch"
10" x 8" acrylic on panel
$100
Playing with color is one of my favorite things to do. The long shadows, the patterns the sharp needles form, all are calling on me to be creative with paint. This painting was inspired by a visit to the Springs Preserve in Nevada with an artist friend and cousin.
Email: susan@owens.org
Phone: 719-444-0402
© 2017 Susan Owens - All Rights Reserved