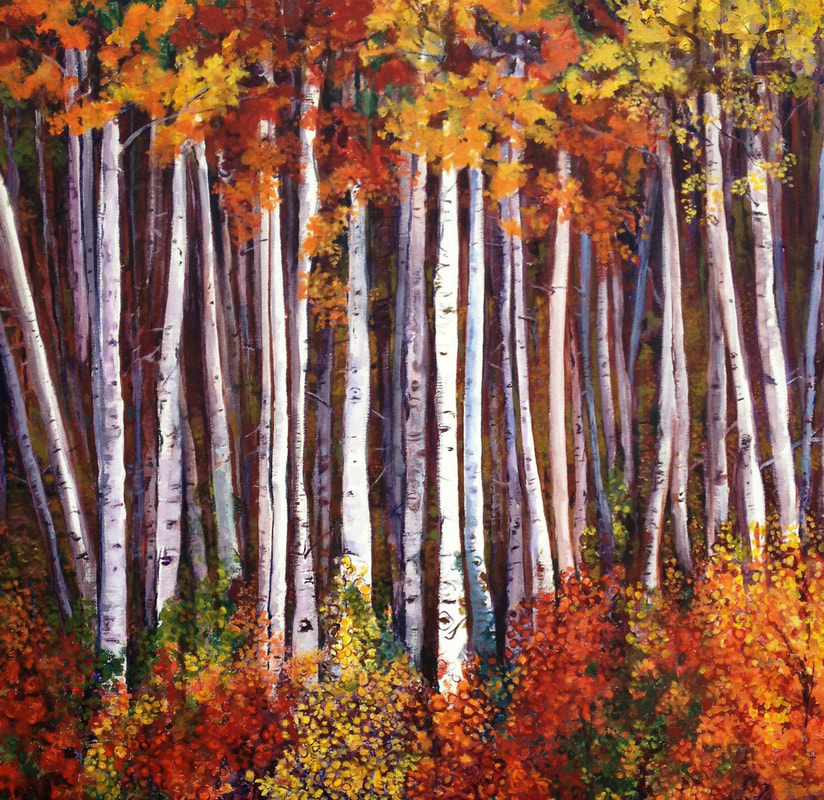 "Rocky Mountain Aspen"
24" x 24" acrylic on canvas, $1,150
Fall is my favorite time of year. The sun is out but the temperatures are getting cooler. There is that wonderful smell as you walk through the forest. Gold leaves make a sound as the wind blow through the branches. An occasional gust makes it rain down Autumn leaves. This painting was inspired by a wonderful photographer based in Estes Park, Tom Mangan.


Email: susan@owens.org
Phone: 719-444-0402
© 2017 Susan Owens - All Rights Reserved